Ford Dealer Muskego WI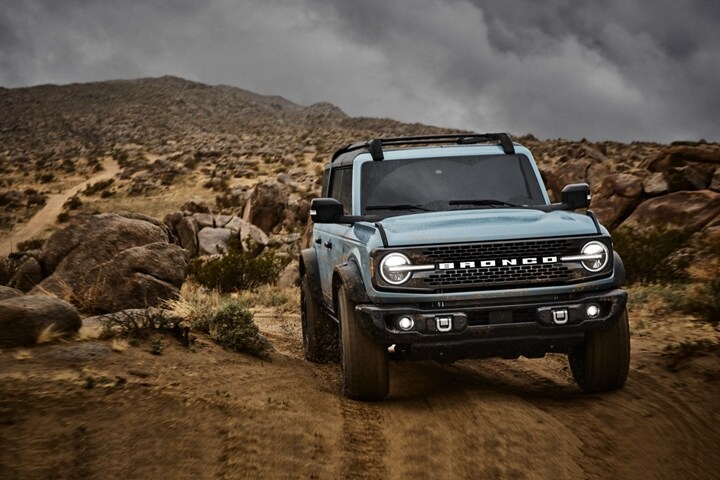 Ford Dealer serving Muskego WI
Are you in the market for the perfect Ford vehicle that suits all of your needs? Take yourself down to Lynch Mukwonago and check out our large selection of Bronco's, Escape's, and F-150's! We take pride in all of the vehicles we sell and if you find something you like, be sure to flag down one of our sales associates so that you can take a test drive! One of our associates can even accompany you on the test drive if you wish to get the full feel for all the different features. If you would rather shop from the comfort of your own home, be sure to check out our entire Ford inventory here on our website! We look forward to putting you in the Ford of your dreams here at Lynch Mukwonago!
Getting from Muskego to Lynch Mukwonago
Getting from Muskego to Lynch Mukwonago is easy and should take you a little less than 20 minutes. Start by heading north on Pioneer Drive toward Janesville Rd. Then turn left at the first cross street onto Janesville Road. You're going to pass by an AutoZone Auto parts on the left on 0.7 miles. Continue onto Forest Home Ave/Milwaukee Ave/Waukesha L. Continue to follow Waukesha L and then turn right onto Maple Ave and then turn right onto E Wolf Run, and our dealership will be on the left.
About Muskego Wisconsin
The history of the town of Muskego started as the home of the Potawatomi, who named the town after the sunfish. The first European settlers came to the town in 1827, and a few years later, the Potawatomi tribe ceded the land to the Wisconsin government. While the town was once an agricultural area, it was incorporated as a city in 1964. Muskego is best known for the Muskego Beach Amusement Park, which operated from 1861-1967 and was a popular amusement park located on the southern bank of the Little Muskego Lake and soon became the home of the world's fastest rollercoaster.
Lynch Mukwonago website hosts our inventory of brand new Ford's to allow shoppers in the Muskego area to browse at their leisure. No matter what your needs are, we're sure we can find a Ford that can handle them.
Have you been searching in or near Muskego, Wisconsin, for a pre-owned Ford? Lynch Mukwonago is the only stop you need to make. Finding a used Ford that fits your needs and works within your budget is easy, thanks to our huge variety of pre-owned Ford's.
Getting an affordable car loan for your Ford near Muskego is easy courtesy of the folks at Lynch Mukwonago. Applying for your Ford loan can be accomplished using our secure finance application form online. So please contact us here at Lynch Mukwonago.We're eager to help!
With years of training, our skilled service personnel here at Lynch Mukwonago has what it takes to diagnose any problem on your Ford. We also provide certified parts to customers in the Muskego area so that you can keep your Ford running at its best. If you're interested in our service, then please make an appointment for your Ford.
Muskego Resources
Check out some places to visit in Muskego!