Ford Ram Chevy Truck Dealer Milwaukee WI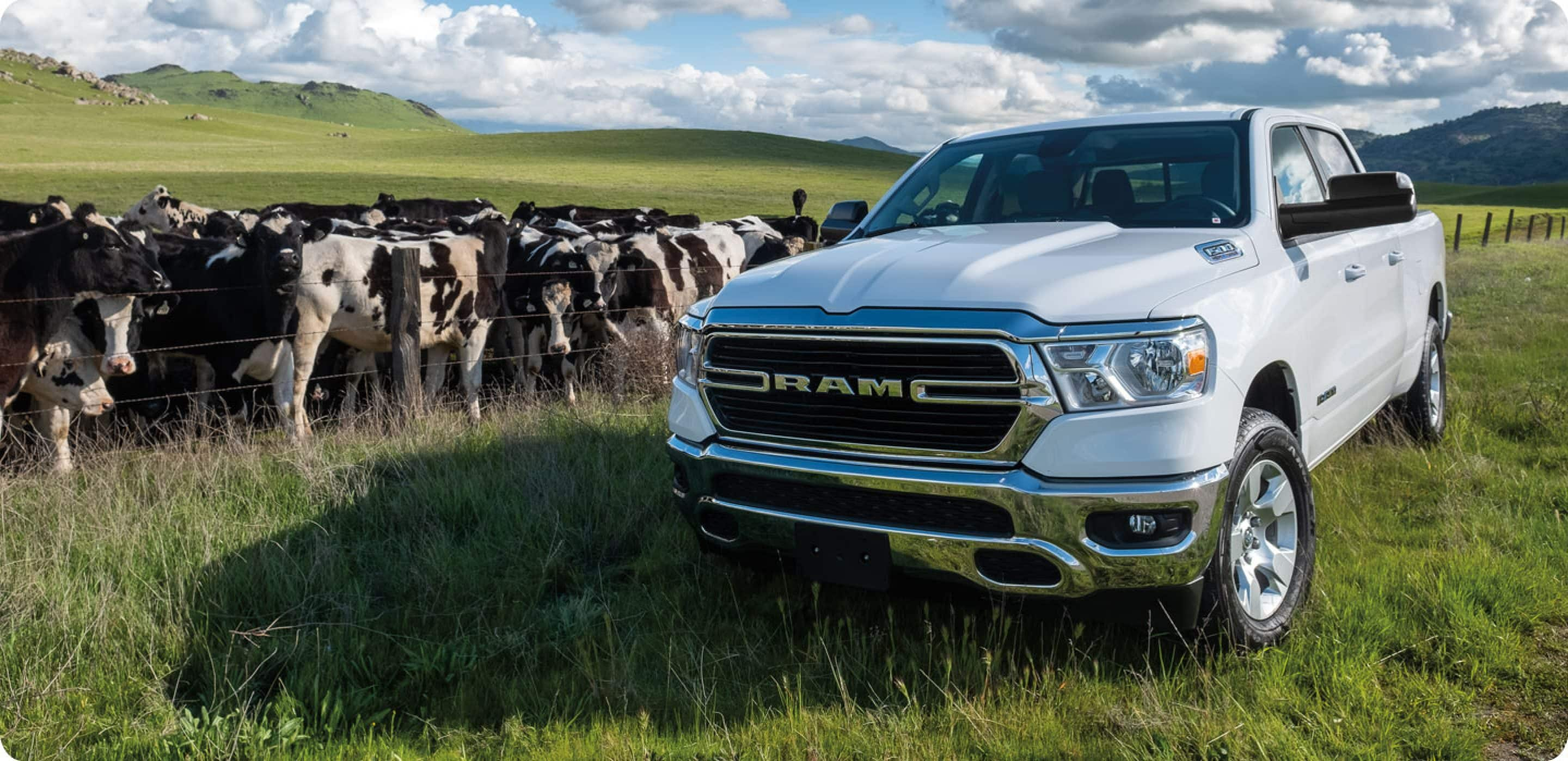 Ford Chevy Ram Dealer serving Milwaukee WI
Are you looking for a new or pre-owned Ram 2500, Ford F-250SD, or Chevy Colorado, you can find it here at Lynch Mukwonago! Whether you are looking for a truck with a lot of horsepower, a ton of features, or just something simple to haul your boat around, we are sure to have exactly what you're looking for! Head down to our dealership and check out our entire Ram, Ford, and Chevy inventory or check it all out here on our website. We can't wait to serve all your automotive needs here at Lynch Mukwonago.
Getting from Milwaukee to Lynch Mukwonago
It takes about half an hour to get from Milwaukee to Lynch Mukwonago, depending on how traffic is. Start by getting on I-794 and then take I-94 W, I-41/I-894 E/US-45 S, and I-43 S to WI-83 S in Mukwonago. Take exit 43 from I-43 S and follow E Wolf Run until you reach our dealership.
About Milwaukee Wisconsin
Milwaukee is a city known for its brewing, and several breweries are scattered around the city that contributes to the economy. The city became synonymous with beer beginning in the 1840s when Germans entered the area. By 1856, there were more than two dozen breweries in Milwaukee, with most of them being operated by Germans. Today, there are many beer halls and taverns throughout Milwaukee, and the city is also home to Miller, one of the major brewers in the country. In the United States, three beer brewers in Milwaukee are among the 50 biggest brewers, based on beer sales volume.
Want to take a spin in a new Ford, Chevy, Ram truck on the roads of Milwaukee?Lynch Mukwonago's site can help you get what you want. Lynch Mukwonago is sure to have something in stock to meet your goals for daily errands or long road trips.
Looking for a pre-owned F-250, Ram 1500, or Chevy Silverado in or around Milwaukee, Wisconsin? With our variety, you won't need to look anywhere else. Lynch Mukwonago's used inventory has a huge variety of pickups for you to see!
Finding an excellent rate on a truck loan near Milwaukee is easy courtesy of the folks at Lynch Mukwonago. Our qualified experts can help anyone get a pickup lease or loan in Wisconsin, even those with not so perfect credit! When we receive your application, we'll look it over and one of our friendly staff will contact you as soon as possible.
Our talented service personnel have years of experience working on Ford, Chevy, or Ram trucks and will quickly diagnose your F-150's, Ram 2500s, or Chevy Colorado's problem. Folks living near Milwaukee can also buy from us the certified parts they need to maintain their pickup. If you'd like to arrange an appointment with our service staff, you can do so by creating a vehicle service appointment here on our site.
Milwaukee Resources
Milwaukee is filled with fun things to do. Here are a few!